online art learning for ages 7-18+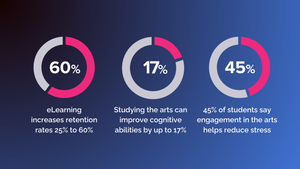 here's what our subscribers say about our sister site, London Art Studies
★★★★★

Thank you for providing such an amazing collection that will have kept many people in touch with the arts during these rather dark days when the museums and galleries are closed.
★★★★★

Just to say how much I am enjoying your programmes. It is such fun to look at some of my favourite paintings from the comfort of my armchair.

★★★★★

I love your service and website. You've done a fantastic job of making art education interesting and accessible! 
★★★★★

You have really filled the gap. All your expert presenters are so knowledgeable, enthusiastic and great communicators. So, thank you.
★★★★★

I can't tell you how much I enjoy the films... it keeps me connected and alive to everything the art world has to offer. Thank you!
Juliet Bailey, Head of History of Art, Harrow School
"The Academy resources are a really fun and digestible way to engage students and consolidate their knowledge! They are ideal as they are targeted at age groups meaning that the students are challenged and the content is tailored."